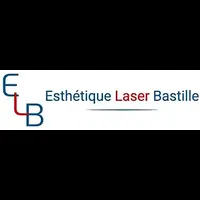 "Dr Eric JEANSON – Medecin Generaliste Paris 4" Locations
About "Dr Eric JEANSON – Medecin Generaliste Paris 4"
Dr Eric Jeanson Paris
Welcome to the practice of Dr. Eric Jeanson, a highly skilled and experienced general practitioner, sports doctor, nutritionist, and aesthetic doctor located in the vibrant city of Paris. With a career spanning over three decades, Dr. Jeanson offers a wide range of medical services, ensuring comprehensive care for his patients.
Dr. Jeanson specializes in aesthetic medicine, providing various injection treatments using reliable and high-quality products. These treatments include botulinum toxin, hyaluronic acid, enzyme inducers, biomimetic peptides, and revitalizing/skinbooster solutions. With his expertise, Dr. Jeanson strives to achieve natural and aesthetically pleasing results for his patients, offering these procedures at fair prices.
Additionally, Dr. Jeanson performs minor superficial dermatological surgeries at his practice, addressing various dermatological concerns. His skills and precision ensure safe and effective outcomes for patients seeking dermatological treatments.
Dr. Jeanson is also experienced in laser treatments for aesthetic purposes. He offers laser treatments for hair removal, vascular issues, pigmentation concerns, and skin rejuvenation. These treatments are conducted at the Vernes Dermato-Laser platform of the renowned Arthur Vernes Institute, situated at 36 rue d'Assas, Paris 6.
With his extensive knowledge and dedication to patient care, Dr. Eric Jeanson provides comprehensive medical services in both aesthetics and general medicine. Whether you are seeking aesthetic treatments or require general medical care, Dr. Jeanson's practice is a trusted destination in Paris. With his commitment to natural results, high-quality products, and access to advanced laser treatments, Dr. Jeanson strives to meet the diverse needs of his patients, promoting their overall well-being and aesthetic goals.
No patient feedback yet now.