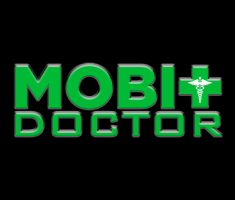 "Mobi Doctor Madrid – Your online Doctor" Locations
About "Mobi Doctor Madrid – Your online Doctor"
Mobi Doctor Madrid
Mobi Doctor Madrid is a leading online healthcare service that connects patients with experienced doctors through virtual consultations. With their convenient and accessible platform, individuals can easily consult with a doctor online and receive prescriptions in just minutes. The service operates from 7 am to 11 pm, 365 days a year, ensuring that patients can receive medical attention even on Sundays and holidays.
By leveraging Mobi Doctor's user-friendly registration process, patients can quickly provide their necessary information and connect with an English-speaking doctor without delay. The platform offers online prescriptions that are valid within the EU/EEA, allowing individuals to access the medications they need conveniently.
Mobi Doctor prioritizes providing prompt and accurate medical care. Upon registration, patients are connected with the appropriate doctor who will conduct a thorough evaluation of their condition. Licensed medical professionals are available for consultations and will prescribe medications as deemed necessary.
Moreover, Mobi Doctor offers follow-up services, allowing patients to update their doctors on their condition and receive ongoing medical support. With Mobi Doctor, individuals can expect a comprehensive clinical experience from anywhere in the region, eliminating the need for geographical limitations or long waiting times.
Driven by a mission to enhance primary care across the EU, Mobi Doctor combines state-of-the-art technology with top-rated doctors to provide convenient and efficient healthcare services. With their commitment to delivering expert medical assistance without delays, Mobi Doctor Madrid strives to improve the overall healthcare experience for patients throughout the region.
No patient feedback yet now.